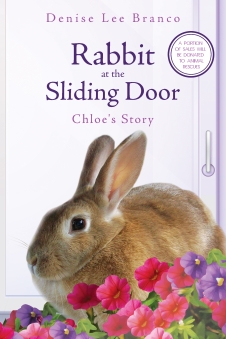 When an unexpected visitor arrives at Denise's sliding door one summer morning, she had no idea her life was about to change forever. She found a Palomino in her backyard—not the kind she ever thought she'd see in suburbia or that she needed—with a fluffy white tail and a twitchy pink nose.

For her own safety, this abandoned rabbit could no longer be free range. Denise and Chloe's journey takes them both through harrowing situations to a reunion with the promise of protection, devotion, and serenity. Rabbit at the Sliding Door is the touching story of how companionship and love come in all forms and lessons can be learned from every life. What would you do if a rabbit showed up at your door?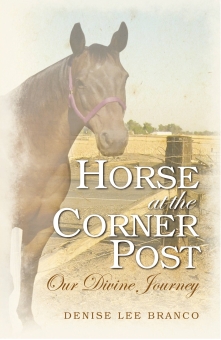 Have you ever experienced an unexplainable connection with your pet? Shared a language all your own that could only astound others? When the day came for your dear pet to return to Heaven, was your bond so strong that it took every ouce of your soul to let go?

A three-decade-long true story which epitomizes the power of a spiritual bond of love between two best friends: one, two-legged; the other, four. Horse at the Corner Post reminds us of the unconditional love animals give, and the immeasurable joy they bring to our lives.