Blinders On!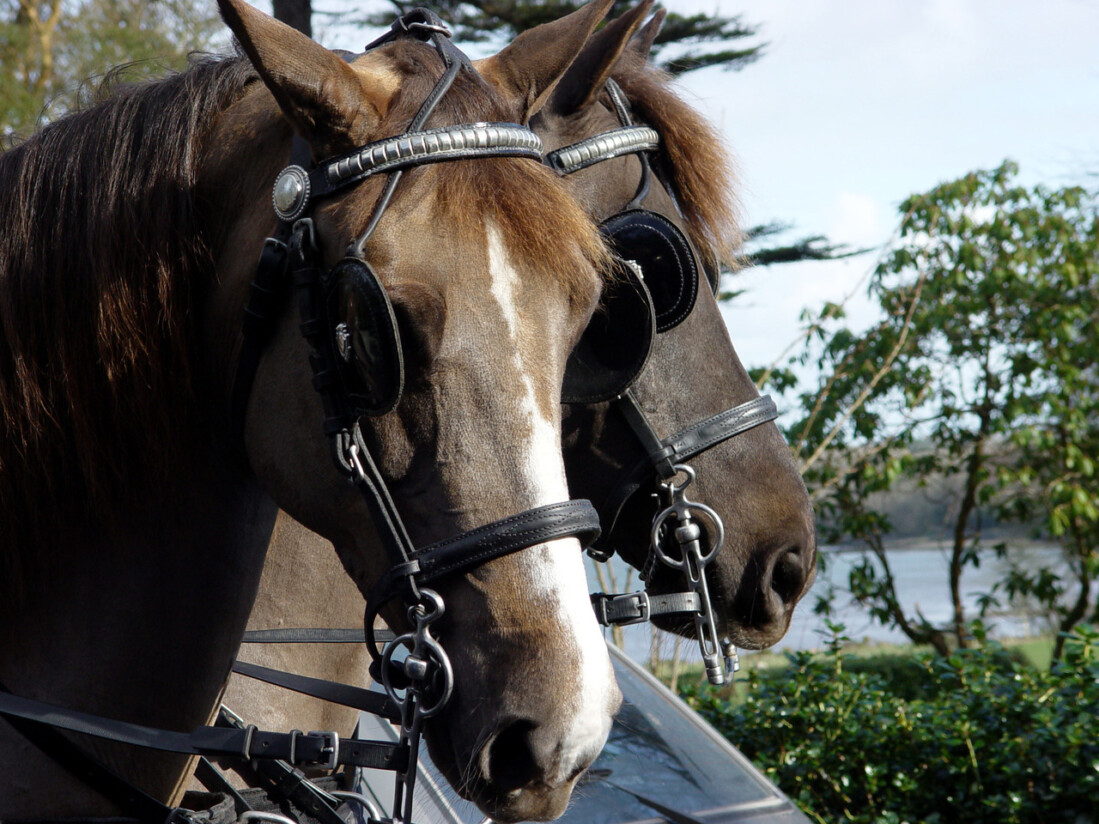 As we bid farewell to yet another January, let's take a minute to see if we've veered off and need to course-correct to reach our destiny. Are you taking steps towards a better life for you and others? Are you chasing your dreams? Are you making efforts to answer the call?
Yesterday when I got in my car to run errands, a sermon by Pastor Joel Osteen was just beginning on the radio. Some might call that luck to get in my car and drive at precisely the top of the hour when talk radio shows change, but I call it divine timing.
Pastor Joel's sermon was called No More Distractions. He said, "Nobody can hear God's direction for your life like you." Pastor Joel spoke of making time to pursue what God placed in your heart. He reminds us that we've got to have a sense of boldness and stay focused on our purpose.
When I got home, I searched for the No More Distractions sermon online so I could share it with you. There are many inspirational nuggets and a great donkey story which you might find yourself laughing out loud like I did.
Here's the link to watch it online: No More Distractions | Joel Osteen – YouTube
I know we're in a season of trial dealing with everything in our turbulent world, but time keeps ticking. Can you take one action tomorrow like learning something new or helping a person or animal in need each week? If that just seems overwhelming, how about once a month? Just think, by the end of 2021, you will have learned eleven new things or brought happiness to eleven humans and animals!
Put blinders on, friend! Ride with conviction! Your talents and gifts are not to be ignored and taken to the grave; they are to be developed and generously shared while you are here on Earth.
Your Riding Partner,
Denise Lee Branco
1/31/2021
www.DeniseInspiresYou.com