Distinguished Favorite in the 2022 NYC Big Book Award Contest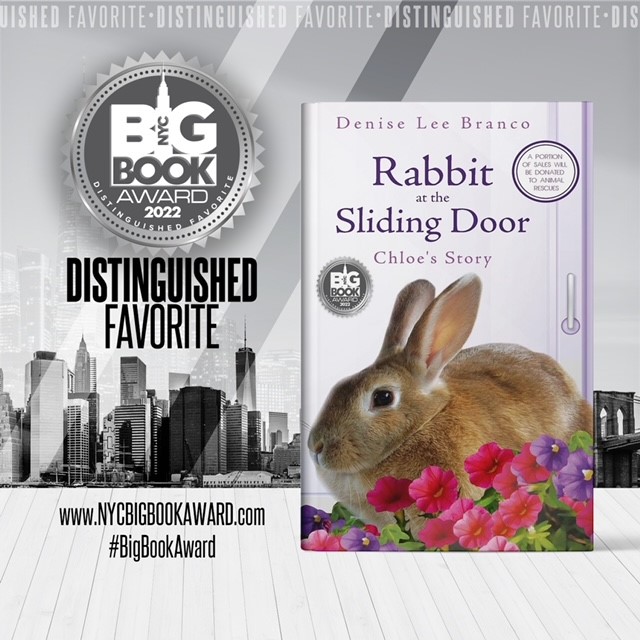 The Big Apple honors Chloe! New York City Big Book Award judges give Rabbit at the Sliding Door: Chloe's Story the Distinguished Favorite award in the category of Animals/Pets Nonfiction in this year's contest.
I'm thrilled to share our latest recognition with you. Each award that Rabbit at the Sliding Door receives not only pays tribute to Chloe, but it also highlights the great need to support animal rescue.
I miss Chloe so much and wish she were still here. Though I can't bring her back, her memory lives on in my heart, and this book shows how one little bunny can make a big difference the world.
Denise Lee Branco
www.DeniseInspiresYou.com
September 25, 2022